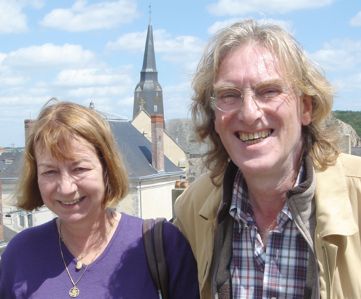 We are Sally and Peter Marshall
Please contact us if you have any questions. Our preferred means of communication is e-mail and we aim to reply within a couple of hours of receiving your mail. If you have not received a reply within a reasonable time please contact us by text or phone as it's not unknown for e-mail to go astray or crucial details mis-typed.
Similarly, if you make a booking related enquiry through this website or any other portal please let us know should you decide not to follow up with a booking, so that we know you have received our email.
As well as the contact information shown in the panel below you can contact us using the details below.
Withheld Numbers to our Land-line
If you phone us on our land line please do not withhold your number! We have call blocking to stop the many nuisance calls we would otherwise receive and you will not get through, even to leave a message. If you systematically withhold your phone number or are calling us through a switchboard that withholds numbers automatically (e.g. NHS) you can prefix our number with 1470 to temporarily bypass the block for that call only. I.e. call us on 1470 0033 2 43 37 23 35
Voice-mail on our Mobile Number
Please do not leave any voice-mails! For some reason we cannot pick them up and we have been unable to cease the service because we are not in the UK. Please use text messaging, email, answering machine on our home number or talk to us direct.