The house has been renovated to a very high standard and is very well insulated, with automatic under-floor central heating. This, with its thick stone walls means It is cool in summer and warm when necessary, so is ideal for spring and autumn breaks as well as summer holidays. The wood burner is to supplement the central heating should this be necessary.
Some guests have asked which part is their cottage... it is the whole lot! We can see that the pictures can seem to show three separate houses but all the buildings you see on this website are included in the rental.
Although it looks like two houses from the outside the property is all one inside. It is very spacious and bright, with nearly all upstairs windows at the north-facing back of the house. This helps keep the house cool in summer as the roof itself is very well insulated. The stands of birch trees in the half barrels are really nice this year.
It can get very hot here in summer! The house faces South, so gets the sun nearly all day and you may, of course, move garden furniture around to suit your own preferences. However most guests prefer to use the patio and barbecue at the back of the house (below), which gets the sun in the morning, late afternoon and evenings but is protected from the hottest midday sun.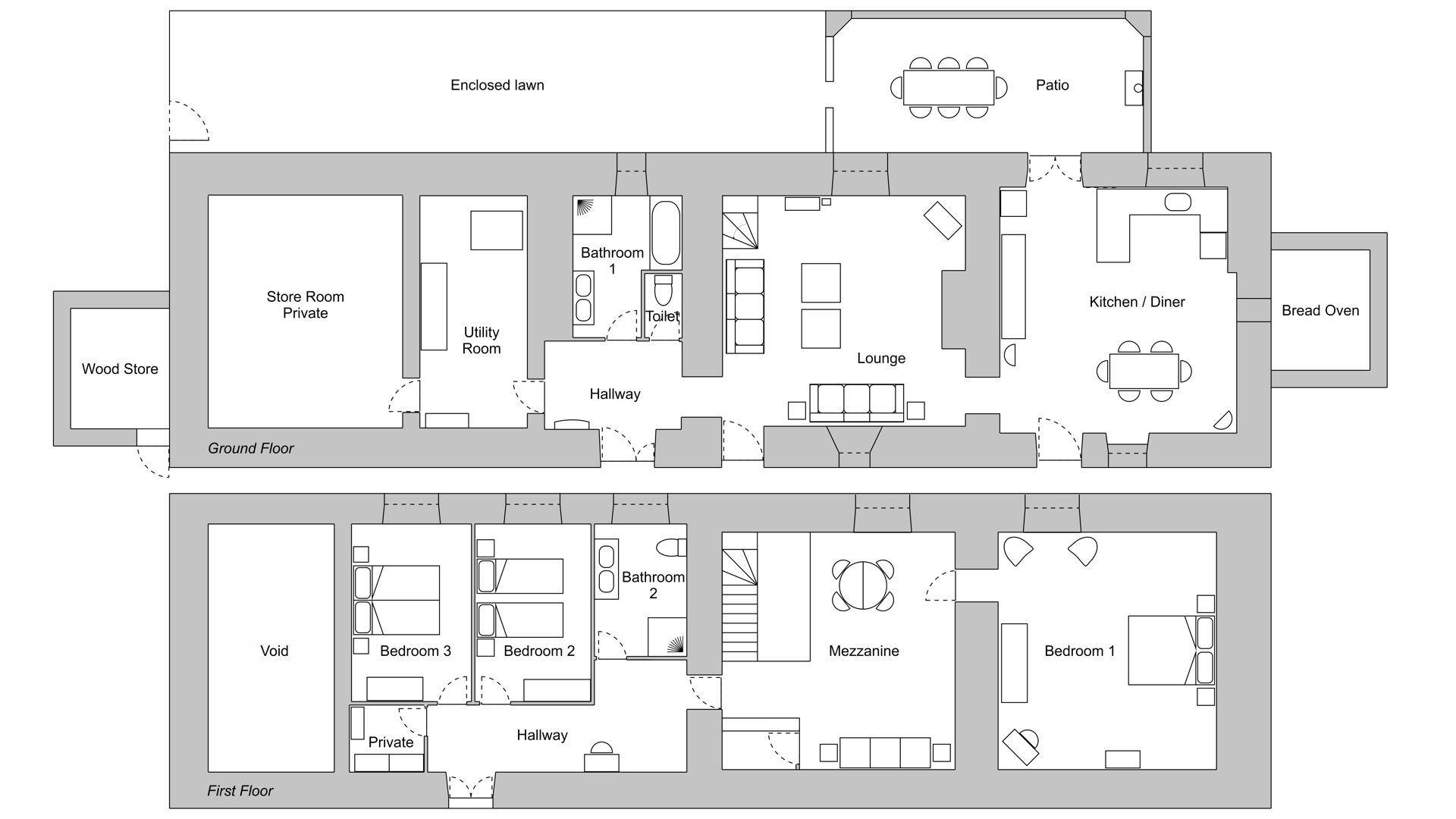 The floors downstairs are ceramic tiles and upstairs they are laminate flooring, easy to keep clean. Some walls are exposed stone, very traditional here, whilst others are white painted plaster. Ceilings downstairs have wooden beams in the kitchen/diner and living room with white painted plaster elsewhere. This makes the house very light and airy.
There is ample parking in the courtyard and also under-cover in the hangars. In addition to the "long barn" shown in the last picture there are other large covered barns round the back, out of sight from the lane or courtyard.